Navy League Pittsburgh Council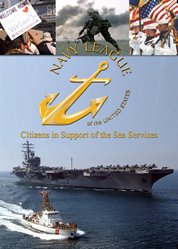 ---
USS Pittsburgh Memorabilia
We have in our inventory a small number of USS Pittsburgh memorabilia items.  These make great items to remember and to celebrate this fast attack submarine Pittsburgh namesake.  The following listing displays:  the item – the quantity –the price. (shipping charges are included)
Item                                                    Quantity                         Price
 Metal Travel Mugs                                 6                                $30
Acrylic Christmas Ornament                30                             $20  
Ballcaps w/logo                                        7                               $25   
Lapel pins w/logo                                   40                              $5
To purchase any item, please contact John Caspero at: primary: e-mail -  jfcaspero@verizon.net; secondary: home phone  (412) 257-6141 
Any modest profit on these sales will be added to the funds provided for the Inactivation Ceremony.
Announcements

---
The USS Pittsburgh Inactivation Ceremony - January 17, 2020
On January 17, 2020 the USS Pittsburgh inactivation ceremony was held in Keyport, Washington.  Here's a link to CO CDR Jason Deichler's Inactivation Speech and a link to the Inactivation Program.
---
---
USS Pittsburgh Set for Decommissioning
The USS Pittsburgh, SSN 720, a Los Angeles-class fast-attack submarine, arrived at Naval Base Kitsap-Bremerton on May 28, 2019 to begin the eventual decommissioning process.  The USS Pittsburgh was commissioned in 1985 and home ported in Groton, CT.  She was launched on December 8, 1984 sponsored by Dr. Carol Sawyer, and commissioned on November 23, 1985.  We in the Pittsburgh Council are most proud to have supported the crew and boat since its christening. 
The Inactivation ceremony was held January 17, 2020.
See the stories in the 2Q19 and the 1Q20 Newsletters.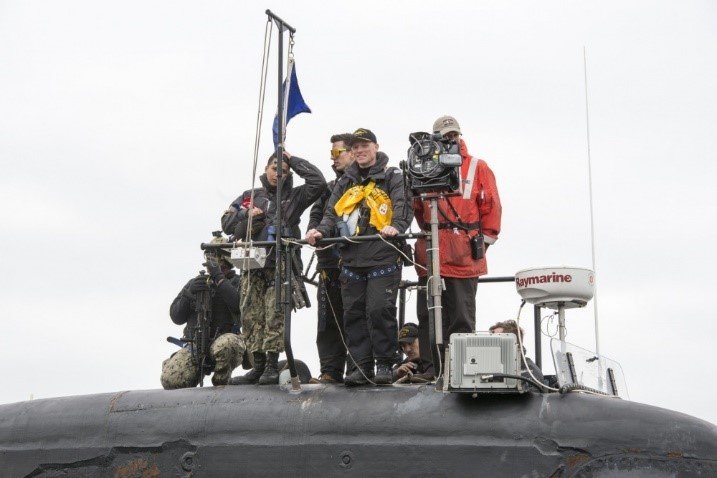 USS Pittsburgh arrives at Bremerton Naval Base

---
Pennsylvania  Senator Pat Toomey praises the USS Pittsburgh and crew
Pa Senator Toomey pays tribute, in the Senate Congressional Record, to the USS Pittsburgh and 35 year service by crew members. 
https://www.toomey.senate.gov/files/documents/2020.1.7%20USS%20PGH_CR.pdf

---
USS Pittsburgh Scholarship Now Open
The Navy League Pittsburgh Council awards college scholarships to current and former crew members of the USS Pittsburgh and to their family. members.  Attached is the application for the 2020 - 2021 school year.  All applications must be submitted by April 30, 2020.  
Here are the 2020 Guidelines for submitting an application.
---
---
Looking forward to Exciting and Rewarding Events in 2020

The Pittsburgh Council looks forward to 2020, a year of exciting new  events.  If you would like to support our Nation's and local Sea Services and have fun doing so, just get in contact with our President listed on the "Board of Directors"  tab above.

---
---
Upcoming Events
Annual Awards Dinner - Rescheduled TBD
Exercising an abundance of caution in the light of the uncertainties surrounding the recently declared Coronavirus Pandemic, the Board of Directors, voted to indefinitely postpone its Annual Dinner Meeting to honor Navy, Marine and Coast Guard Persons of the Year and the installation of newly elected officers. 
Originally scheduled to take place at the Edgewood Country Club on April 3, 2020, alternative plans for both the Awards Ceremonies as well as the Annual Dinner Meeting will be published once they have been finalized by the Board.
Thanks for your understanding.
---
Pittsburgh Post Gazette article about the USS Pittsburgh and our local Navy League
https://www.post-gazette.com/local/region/2019/03/09/USS-Pittsburgh-comes-home-after-35-years-undersea-duty-groton-naval-submarine-base/stories/201903100051?utm_source=newsletter&utm_medium=email&utm_content=editors-picks-local-frontpage&utm_campaign=Headlines-Newsletter

---
---
1st Quarter 2020 Port of Pittsburgh Newsletter posted

The 1st Quarter 2020 Port of Pittsburgh Newsletter, the official publication of the Navy League of the United States, Pittsburgh Council, is posted.  See Ports of Pittsburgh tab above.  Check out the message from our new Council President, stories about the USS Pittsburgh Inactivation Ceremony, the USS Pittsburgh Relief Crew, USS Pittsburgh Launch Day, USS Pittsburgh Scholarship fund update, the Coast Guard Marine Safety Unit and more.

---
---
Pittsburgh Resources List
Newly updated Resource List (March 17, 2020) posted in Council News and Features section

---
USS Pittsburgh Change of Command

Council members attended the Change of Command of the USS Pittsburgh on January 12, 2018.   CDR Neil Colston, the outgoing commanding officer, thanked the Council for its support, including visits to the city by the crew, hosting a Christmas party for the crew's children and providing a scholarship program. The Council welcomed CDR Jason Deichler, a son of Pittsburgh, as the new commanding officer; and, of course, celebrated with a Pittsburgh traditional cookie table.
See the January 16, 2018 Pittsburgh Post Gazette article:
http://www.post-gazette.com/local/region/2018/01/16/USS-Pittsburgh-Commander-Jason-Deichler-submarine-Carnegie-Chartiers-Valley-HS/stories/201801160163
See the February 2, 2018 Pittsburgh Post Gazette article:
http://www.post-gazette.com/sports/other-sports/2018/01/31/USS-Pittsburgh-submarine-Jason-Deichler-Carnegie-Chartiers-Valley-Gus-Marquis/stories/201802020003

See the USS Pittsburgh Tab for further information

---
Council Facebook:   https://www.facebook.com/NavyLeague-PittsburghCouncil-1161671123898487/


---
Other local Navy and Military Events

Below are several links to scholarships for children of military members.   
1. Navy League
https://www.navyleague.org/programs/scholarships--deadline for applications: 14 February
2. Sponsored by vendors of Commissaries
https://www.military.com/spousebuzz/2019/12/18/scholarship-application-military-children-program-now-open.html . deadline: 24 Feb
3. General websites---listing scholarship opportunities for military dependents
http://www.collegescholarships.org/scholarships/dependents.htm
https://militaryscholar.org/legacy/index.html

4. Also check out the Pittsburgh Foundation Scholarships---many unique scholarship opportunities. 
https://pittsburghfoundation.org/scholarships
Good luck to all applicants.
---
---
Who we are:

The Navy League of the United States was founded in 1902 with the encouragement of President Theodore Roosevelt. The Navy League is unique among military-oriented associations in that it is a civilian organization dedicated to the education of our citizens, including our elected officials, and the support of the men and women of the sea services and their families.

The objective and purpose of the Navy League is twofold: educational and motivational. We must acquire and display before the citizens of our country information regarding the condition of our naval and maritime forces. We must awaken interest and support in all matters which aid our maritime capabilities.
To this end, the Navy League works closely with the Navy, Marine Corps, Coast Guard, and US-flag Merchant Marine through a network of 265 councils in the U.S. and around the world. The Navy League has more than 65,000 active members.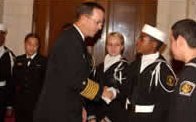 The Navy League supports America's young people through its youth programs, including sponsorship of the US Naval Sea Cadet Corps and the Navy League Scholarship Program. Individual councils are also involved in promoting youth-oriented activities in their communities such as NJROTC, MCJROTC, and ROTC units along with other recognized youth programs. Local councils and national headquarters provide over $200,000 in scholarships and awards every year.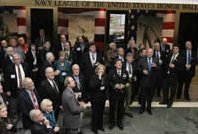 Navy League councils support active duty military personnel through "adoption" of ships, installations, and units; commissioning ceremonies; award programs; and other recognition programs.

Over the years, the Navy League has compiled an impressive record of accomplishments. Today the Navy League is widely respected by citizens, community and industrial leaders, and public officials. Navy League programs are welcomed in communities throughout the nation, and members are recognized for their integrity and patriotism.
To Join Navy League of the United States and the Pittsburgh Council, please go to the National Navy League site at: 
http://www.navyleague.org 

Pittsburgh Council, Patriotism & Gratitude, Honor, Knowledge, Service, Awareness, & Engagement