Pittsburgh and Erie Sea Cadets websites
https://www.pittsburghseacadets.com/
Penn Hill Naval Junior ROTC achieves two awards
From:  Robert E. Morabito
Commander, U.S. Navy (Ret)
Senior Naval Science Instructor
Penn Hills High School NJROTC
April 29, 2016
I am sending this email to announce that our (Penn Hills High School) NJROTC was notified of two significant awards yesterday.  We were designated as a Distinguished Unit with Honors – the highest designation possible.  This means that we are considered among the top 20% of all NJROTCs in the nation!  It also means that we can nominate cadets next year to any of the three Service Academies.  First Sergeant will travel to New Jersey the week after next to accept the Award from the Area Four Manager.  Each cadet in the Unit will be awarded the Distinguished Unit ribbon to wear on their uniform and another blue streamer will be added to our company guide on.
The second honor is our designation by Commander, Naval Service Training Command as the NJROTC Area Four Navy League of the United States "Most Improved Unit" for the 2015-2016 School Year.  I am including text of the Official message we received below.  Although we were not selected as the National "Most Improved Unit," we are one of only 11 NJROTCs Nation-wide to be recognized. 
These two significant awards are testament to the dedication, hard work, and fabulous job our cadets did throughout the year in academics, community service, school service, and leadership.  It was a team effort led by the Cadet Commanding Officer, Hannah Stawski, and her staff.  We will be recognizing the cadets for their accomplishments this year at our annual End-of-Year Award Ceremony.  These two designations will make that a much more festive event.  I cannot express how deeply proud I am of the cadets and their accomplishments!
[EDITED] Text of the MIU memo follows:
NJROTC OFFICIAL MAIL
AREA MANAGERS PLEASE PASS TO YOUR UNITS

                                                5761
                                                Ser 11-16/CD3
                                                28 Apr 2016

From:   Commander, Naval Service Training Command
To:     NJROTC Area Managers
        NJROTC Units
        NNDCC Units

Subj:   2016 NAVY LEAGUE MOST OUTSTANDING (BEST) UNIT AND MOST IMPROVED UNIT

1.  Each year, the Commander, Naval Service Training Command selects one unit per area for the Navy League Most Outstanding Unit and one unit per area for Most Improved Unit.  This is a very competitive process as many NJROTC/NNDCC units are outstanding in different ways.  Becoming a Most Improved Unit is equally important to achieve higher quality and meet the goals of the program.  The units that have earned the area awards are as follows:

                MOST IMPROVED                   
Area 4          Penn Hills HS (PA)                     

2.  These awards represent the collective efforts of outstanding and dedicated cadets, instructors and supportive school officials.  Congratulations for a job well done!



-------------------------------------------------------------------------------------------------------------------------------

Sea Cadets presenting the colors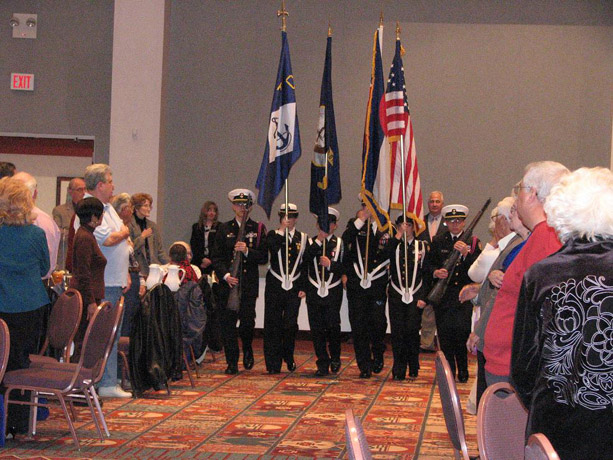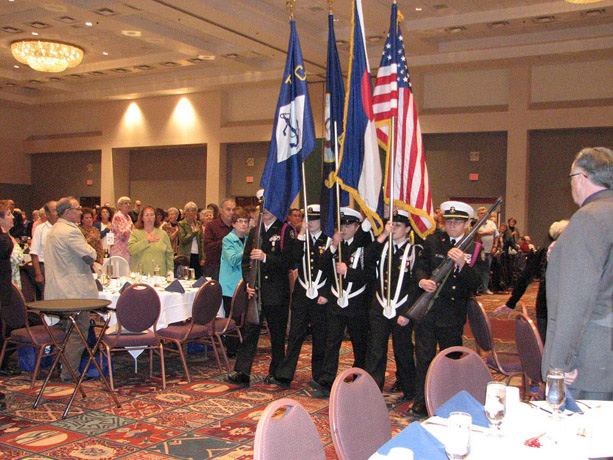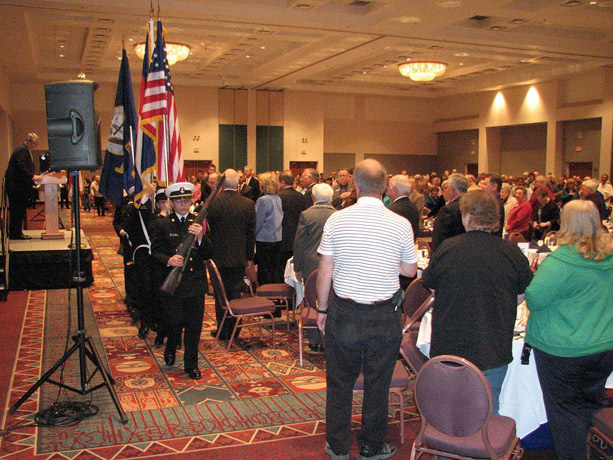 ---
---
Sea Cadets learning the proper way to retire a worn flag
Pittsburgh Council, Patriotism & Gratitude, Honor, Knowledge, Service, Awareness, & Engagement