Photo Gallery
Capt. Jon Minor (USCG Ret.) and Council President Bob MacPherson present the 2018 NROTC sword award to MIDN Elise Meszaros.

---
Council President Bob MacPherson presents the MIDN of the Year (2018) to MIDN Michael DiBacco.

---
Rear Adm. David Hahn, Director of Naval Research and past commanding officer of the USS Pittsburgh, was the guest speaker at he 2018 Navy Ball.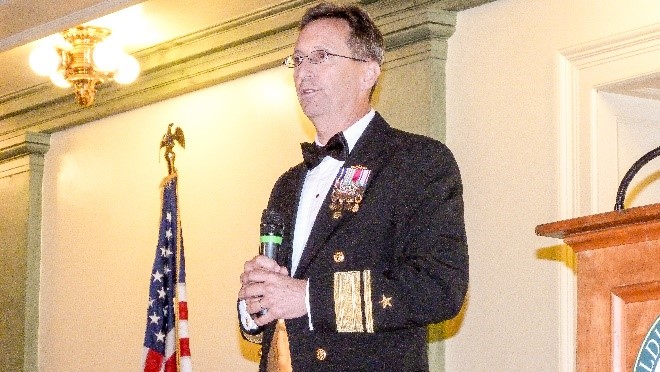 ---
Visit by the then USS Pittsburgh CO CDR Neil Colston, in 2017.  From L to R: John Caspero Pittsburgh Council Relief Crew;  CDR Colston; Pittsburgh Mayor Bill Peduto; Master Chief Dave Lewis and Mrs. Katie Lewis.

---
Our own Polly Bozdech-Veater, CAPT, USN,ret. with Steeler great Rocky Bleier at the 2017 Joint Armed Service Ball.  Polly got to wear Rocky's four Super Bowl rings.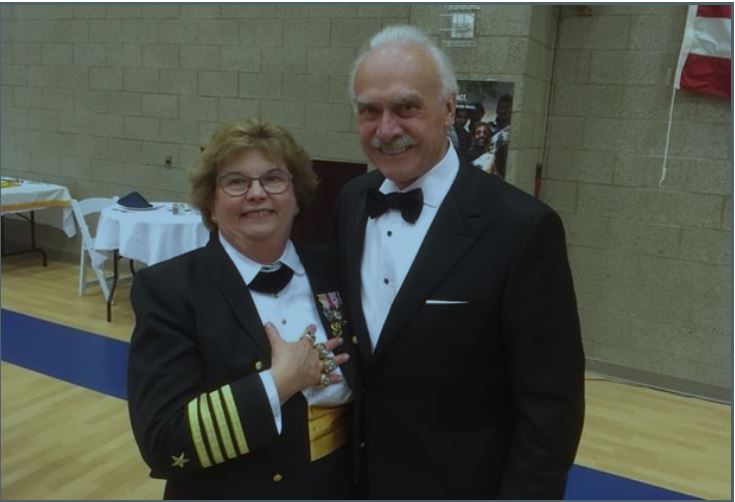 ---
---
Pittsburgh Council, Patriotism & Gratitude, Honor, Knowledge, Service, Awareness, & Engagement