Photo Gallery
Capt. Jon Minor (USCG Ret.) and Council President Bob MacPherson present the 2018 NROTC sword award to MIDN Elise Meszaros.

---
Council President Bob MacPherson presents the MIDN of the Year (2018) to MIDN Michael DiBacco.

Visit by the then USS Pittsburgh CO CDR Neil Colston, in 2017.  From L to R: John Caspero Pittsburgh Council Relief Crew;  CDR Colston; Pittsburgh Mayor Bill Peduto; Master Chief Dave Lewis and Mrs. Katie Lewis.

---
Our own Polly Bozdech-Veater, CAPT, USN,ret. with Steeler great Rocky Bleier at the 2017 Joint Armed Service Ball.  Polly got to wear Rocky's four Super Bowl rings.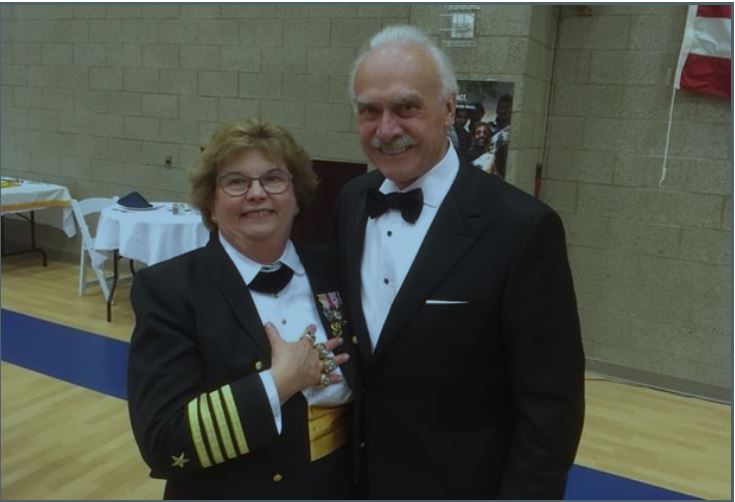 ---
USS Pennsylvania Crew members visit
In November 2016, members of the USS Pennsylvania, Ballistic Missile Submarine, paid a visit to Pittsburgh.  Council President Bob MacPherson accompanied them on a number of local industry, academic and commercial meetings. A visit with the Steel City NROTC, pictured below, and Midshipmen was included.  See the 4th Quarter 2016 Port of Pittsburgh Newsletter for a complete summary. 

---
CNO Luncheon 2015
CNO Jonathan Greenert  with Council Board of Directors and Brad Harrison, Council President.

---
Previous CMU Steel City NROTC Award Ceremony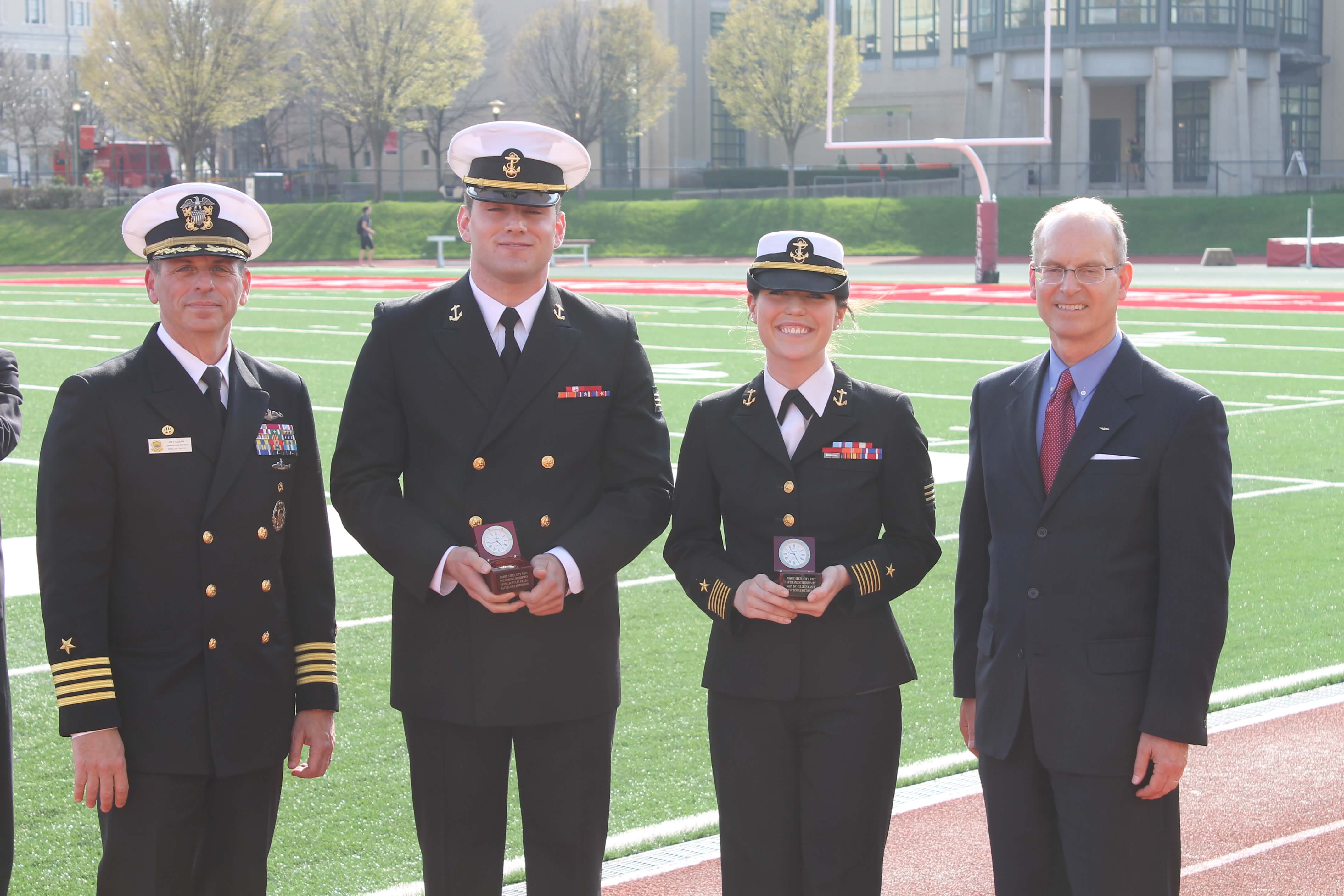 Pittsburgh Council, Patriotism & Gratitude, Honor, Knowledge, Service, Awareness, & Engagement